[Deep Learning-based Image Processing in Fluoroscopy]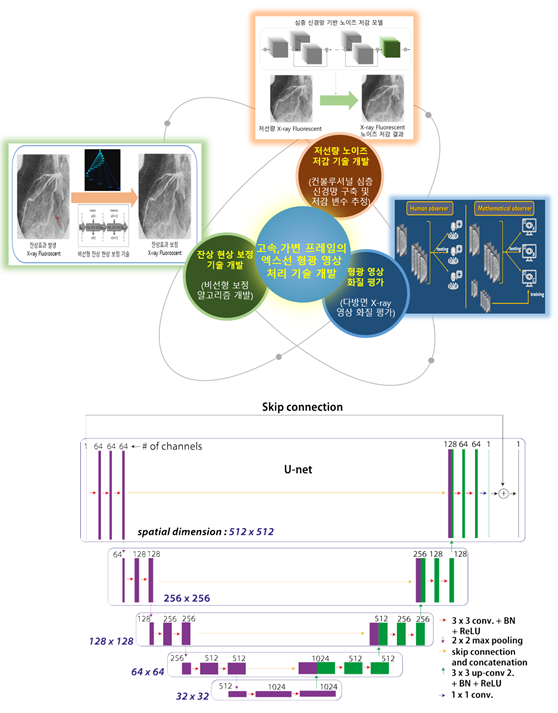 This project aims to develop a C-arm-based real-time X-ray fluoroscopy with fast and variable frame-rated digital X-ray sources for continuous patient monitoring. To do this, we will develop: (1) a noise reduction technology for low-dose images using deep learning for real-time image processing, and (2) a detector lag (i.e., residual signal) correction algorithm to improve image quality.
The detailed goals are as follows:
X-ray fluoroscopy will be optimized for a deep learning-based convoluted neural network technology to reduce noise in real time at low-dose images.
A new nonlinear correction algorithm will be developed to compensate for the detector lag on C-arm-based X-ray fluoroscopy images.
Lastly, the developed techniques will be optimized to allow fluoroscopy to be used for real-time monitoring. Particularly, parallel operation using GPU will be realized so that real-time processing can be performed with minimum computation time.
Collaborators: Electronics and Telecommunications Research Institute, Yonsei University
Research Grant: 2017~2019 미래창조과학부 방사선융합기술 사업